Core Plan Solution Providers
Empower Retirement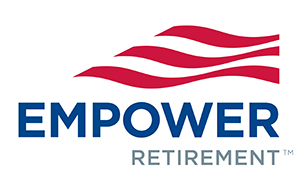 As the recordkeeper and custodian of the program, Empower Retirement provides the interface for the Plan Sponsor and Participants through state-of-the-art technology and engagement tools to further retirement readiness.
Empower Retirement is the second largest retirement services provider in the United States and has won numerous awards for their level of service and participant education. Empower imagines a better future in which working Americans can replace their working income – for life.
Empower serves more than 38,000 plans representing over 9 million participant accounts and more than $570 billion in retirement plan assets.
They are singularly focused on retirement, with expertise across all plan types, company sizes, and market segments, providing an award-winning, dedicated service team to give individualized attention to your plan as well as recordkeeping services.
Pensionmark

As the 3(38) Investment Manager, Pensionmark provides independent investment selection, monitoring, and replacement in accordance with a fully designed investment policy statement, as well as a total cost analysis of all fees and expenses related to our plan.
Pensionmark Financial Group is an independently owned and operated investment advisory firm. Since 1988, Pensionmark has grown to be one of the nation's leading retirement plan advisory firms, serving thousands of clients – many in the not-for-profit community for reserve accounts and retirement plans. Pensionmark serves over 3,000 retirement plans in 50 locations with 250 advisors and staff.
As of December 31, 2017, the Pensionmark network of advisors and firms collectively provides support to over $32.6 billion in assets across a variety of channels including investment management, actuarial, third party administration, recordkeeping and retirement plan consulting services. This includes regulatory assets under management (AUM) of over $12.7 billion.